A Ratha's Creature adaptation is currently in development with a single preview page and few other arts released. Clare Bell is directly involved in the project, writing personally the storyboard and giving advice and directions for the drawings.
The comic was at first said to be on planned release for fall 2014. However spring 2015 the work wasn't completed.[1]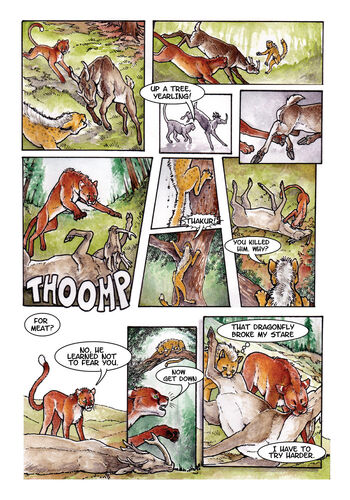 Ad blocker interference detected!
Wikia is a free-to-use site that makes money from advertising. We have a modified experience for viewers using ad blockers

Wikia is not accessible if you've made further modifications. Remove the custom ad blocker rule(s) and the page will load as expected.